---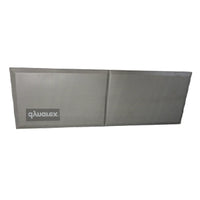 The Dynarex Bedside Floor Mats are ideal for absorbing impact and preventing injuries.
The Dynarex Bedside Floor Mat provides protection to those at the risk of falling. The bedside floor mat is designed with beveled edges which provide an easy access for wheelchairs and minimize tripping hazards, as well as a textured top providing a secure footing for patients and caregivers. These mats are an ample size, delivering full coverage to the bed area.
Provides complete bedside coverage.
Beveled edges to allow access for wheelchairs and other mobility aids, also minimizing tripping hazards.
Absorbs the impact of bedside falls and provides safe and secure footing for patients and caregivers.
Conveniently folds for easy storage when not needed.